Welcome to Phivocs.com!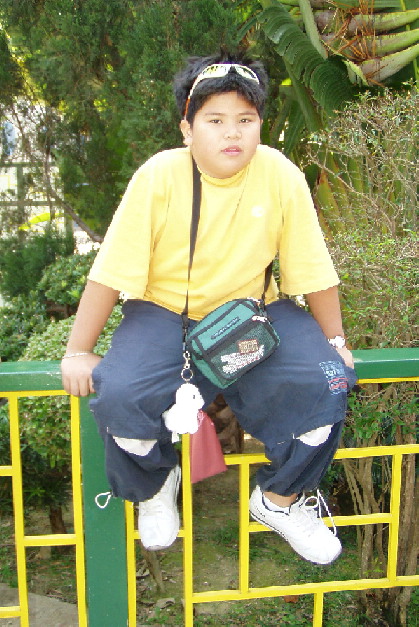 John Perpetou "Phivocs"" Baylosis Jose
(December, 2003--age 12)



Welcome to my personal homepage! My name is John Perpetou Baylosis Jose, but everyone calls me Phivocs. My nickname comes from the Philippine Institue of Volcanology and Seismology because I was born during the eruption of Mount Pinatubo in 1991.

I am seventeen years old now. In 2004, I moved from the Philippines to the United States. I live in Louisville, Kentucky, and will be starting tenth grade at Atherton High School. This page will tell you something about my hobbies and other interests. I hope you will like it!

Check out my new photo gallery!

My Hobbies
Playing basketball and soccer
Being on the Internet
Listening to music
Going outside
Reading books
Taking pictures
Watching TV (basketball, soccer, cartoons, baseball and news)
Playing electronic devices (Game Cube, Game Boy, Playstation)
Collecting NBA cards, military toys, rescue teams, die-cast model cars and Tech Decks
My Favorite Basketball Players
My Favorite Soccer Players
My Favorite Teams
Soccer
Basketball
Baseball
Some of My Favorite Websites
Coming soon . . .
Guest book
Comments and suggestions
---

---
Last modified 28 March, 2009 by Tim Totten, n4gn@n4gn.com and Phivocs Jose.
Copyright © 2003-2009, John Perpetou "Phivocs" B. Jose. All rights reserved.