Pictures from Tim and Joana's Wedding
Click on any of the thumbnail pictures below to see a higher-resolution version.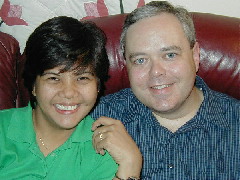 Engagement day!
01 January, 2003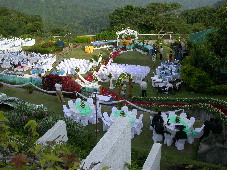 The wedding site shortly before the ceremony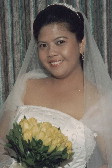 The radiant bride!
Maria Joana Baylosis Totten




The best man, Mark Steven Williams, getting the finishing touches as the groom looks on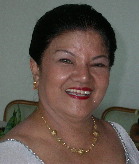 Mother of the bride
Milagros H. Baylosis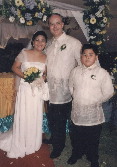 The new family
Joana, Tim and Phivocs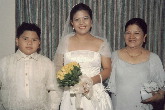 Phivocs, Joana and Mommy Mila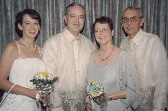 Mary Tamra Brown (Tim's sister and Matron of Honor), Tim and their parents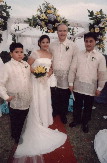 The new family with the Mayor of Tagaytay, Francis N. Tolentino
Mayor Tolentino officiated our wedding ceremony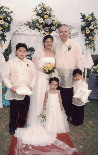 Joana and Tim with the ring bearer (Phivocs),
flower girl (Lianne) and arrhae bearer (Emman)





Tim and his sister, Tamra




Joana's brothers and their wives
Imee, Milani, Chie, Joana, Tim, Cocoy, Fernan, Dodo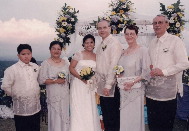 The new family with our parents
Phivocs, Mila Baylosis, Joana, Tim, Juanita and Brad Totten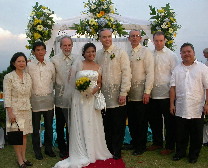 A mini-hamfest!
Christine, DU3YL; Robin, DU9RG; Mark, K9GX; Joana, N4GN-XYL;
Tim, N4GN; Brad, K4EFD; James, 9V1YC/N1YC; Roger, DU1KT





The happy couple!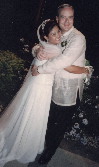 Yeah! We made it!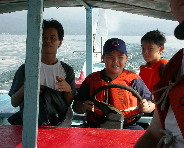 On the day after the wedding, several of the guests took a boat to the Taal volcano.
Phivocs got to drive!





Joana, on our honeymoon in Krabi, Thailand





Tim and Joana had fun elephant trekking in Thailand.



Here are several more pictures from the wedding. Most of these were scanned by Joana. Others were taken by Mark or Tim.
---

| Tim and Joana's Wedding
---
Last modified 15 November, 2003 by Tim Totten, n4gn@n4gn.com.
Copyright © 2003 Tim Totten, N4GN. All rights reserved.